Fourth Sunday of Advent &
CHRISTMAS DAY

December 25, 2017
V. Rev. Nicholas J. Irwin, P.P. – V. Rev John J. O'Rourke A.P.
056 8834855 & 086 3298060 – 056 88 34128 & 087 2370899

All Masses from Gortnahoe & Glengoole Churches
are broadcast on 106.6 FM.

Defribulator contact numbers are 086 7749521 or 086 7749713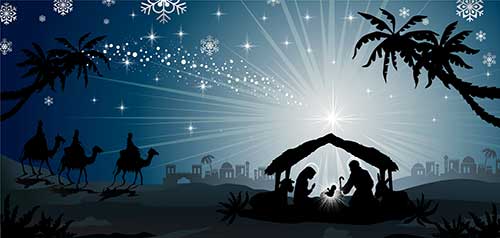 Christmas Greetings
Sincerest wishes for all God's Blessings on all our parishioners and all visitors for Christmas. May Jesus come to you all and bring his special gifts and support.
Priests Christmas Collection
Sincerest thanks to all who contributed to the Christmas Clergy collection. If you have overlooked it, please contribute as soon a s possible.
Masses on Christmas week-end
Saturday 23rd 6.30 pm.
Sunday 24th 10.00 am and 6.30 pm.
Christmas Day 10.00 am.
All other days at 9.30.
Saturday 23rd 7.45 pm.
Sunday 24th 11.15 am and 7.45 pm.
Christmas Day 11.15 am.
All other days at 9.30.
May God's Blessing be with you on all those occasions
Parish Development 400 Club December Draw winners
1st Prize €200 Eleanor Norton, Graiguewood. 2nd Prize €100 Seamus Dunne, Boulick. 3rd Prize €50 Denis & Rosemary Carroll, Fennor. 4thrixe €50 Brid, Elaine & Richard Fogarty, Longford Pass. 5th Prize €50 Nuala Kiely, Glengoole Nth. 6th Prize €50 Jimmy Fogarty, Longford Pass. 7th Prize€50 Michael Walsh, Gortnahoe. 8th Prize €50 Peggy Clancy Old bridge, Clonmel. 9th Prize €50 Seamus Troy, Ballinastick. 10th Prize €50 Pauline & Edwina Hayden, Longford Pass. Promoter's Prize €30. Timmy Campion, Graiguewood.
Eucharistic Adoration
Glengoole on Wednesday, 10.00 to 8.00.
Gortnahoe: Thursday 10.00 to 7.00.
Reflection from "The Joy of Love"
"Tenderness is a sign of love free of selfish possessiveness. It makes us approach a person with immense respect and a certain dread of causing them harm or taking away their freedom."
Thanks for your support
Glengoole United FC would like to thanks all those who supported our Church Gate Collection and Christmas Raffle. You are reminded that we are doing a Clothes Collection on an ongoing basis. Happy Christmas from Glengoole United FC.
Tractor Run on St. Stephens Day
Ballyboys Annual Charity Tractor Run from Ballysloe takes place on St. Stephens Day from Ballysloe, starting at 11.30. All support greatly appreciated.
Pray for the following
All Christmas Day Masses offered for all our parishioners.
Johnny & Peg Stokes and family members, Sallybog.
Anniversary Mass Saturday 23rd at 7.45
Kitty Campion, Clonamicklon.
Anniversary Mass being offered.
Liam Nolan, Gortnahoe.
Anniversary Mass Saturday 30th at 7.45
Michael, Neddy, Katie Barnaville & Margaret Lyons, Boulick.
Anniversary Mass Sunday 31st at 11.15
Margaret Norton, Graiguewood.
Anniversary Mass Saturday 23rd at 6.30
Kate and Patrick Morris, Poynstown.
Anniversary Mass Sunday 24th at 10.00.
John and Kathleen Egan, Coole
Anniversary Mass Tuesday at 9.30
Denis & Josie Kiely & Family members.
Anniversary Mass Wed. at 9.30
George McGivern, Glengoole.
Anniversary Mass Thursday at 9.30.
Ned, Mary, Tomas & Eamon Egan, Coole & Siobhan Sullivan nee Egan.
Anniversary Mass Saturday 30th at 6.30.
James Stokes, Graigaman,
Anniversary Mass Sunday 31st at 10.00.
Christmas Crib Prayer
Heavenly Father, as we wonder and hesitate to believe. Like the shepherds at Bethlehem, fill our hearts with joy as we recognise in the helpless baby the revelation of your love, a new radiant vision of your glory. Amen.
Parish Newsletter Publishing for each week
All emails can now be directed to this address: newsletter@gortnahoe.com
All notices to the E Mail or the priests by Friday at 6pm.


Last Week's News | News Forward