Dereen View (Doirín – Little Wood)
by Michael Nolan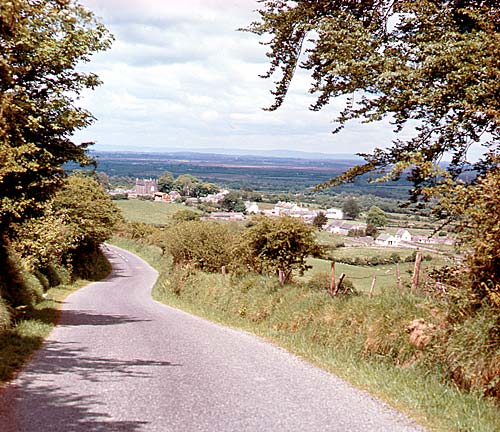 Glengoole-New Birmingham from Dereen 1970s
Many people approaching the Village from Coalbrook were always enthralled by the view from 'the top of Dereen'. Today on taking the same route they will be pleasantly surprised to see this area of great beauty carefully been moulded into a place of recreation and relaxation.

This facility is a tribute to the hardworking group which was set up in April 1999. Many long summers evenings were spent picking stones etc. to create this haven.

The stone flags for the raised area were generously supplied by Liam Fitzgerald, Pat Langton and John Kerwick of Slieveardagh. Tom Fitzgerald, Tommy the ace, Ger Kennedy, Noel Corbett, Larry Ryan, Michael Nolan Jnr., and Seamus Troy provided machinery and these were available whenever requested. Tools etc. were stored in Bill and Teresa McMonagles and in Hardings of Glengoole which was of great help to us.

Many jovial disputes have already arisen as to how many counties can be see from the 'Dereen View' so why not come and see for yourself and we all might come to some agreement on the same.